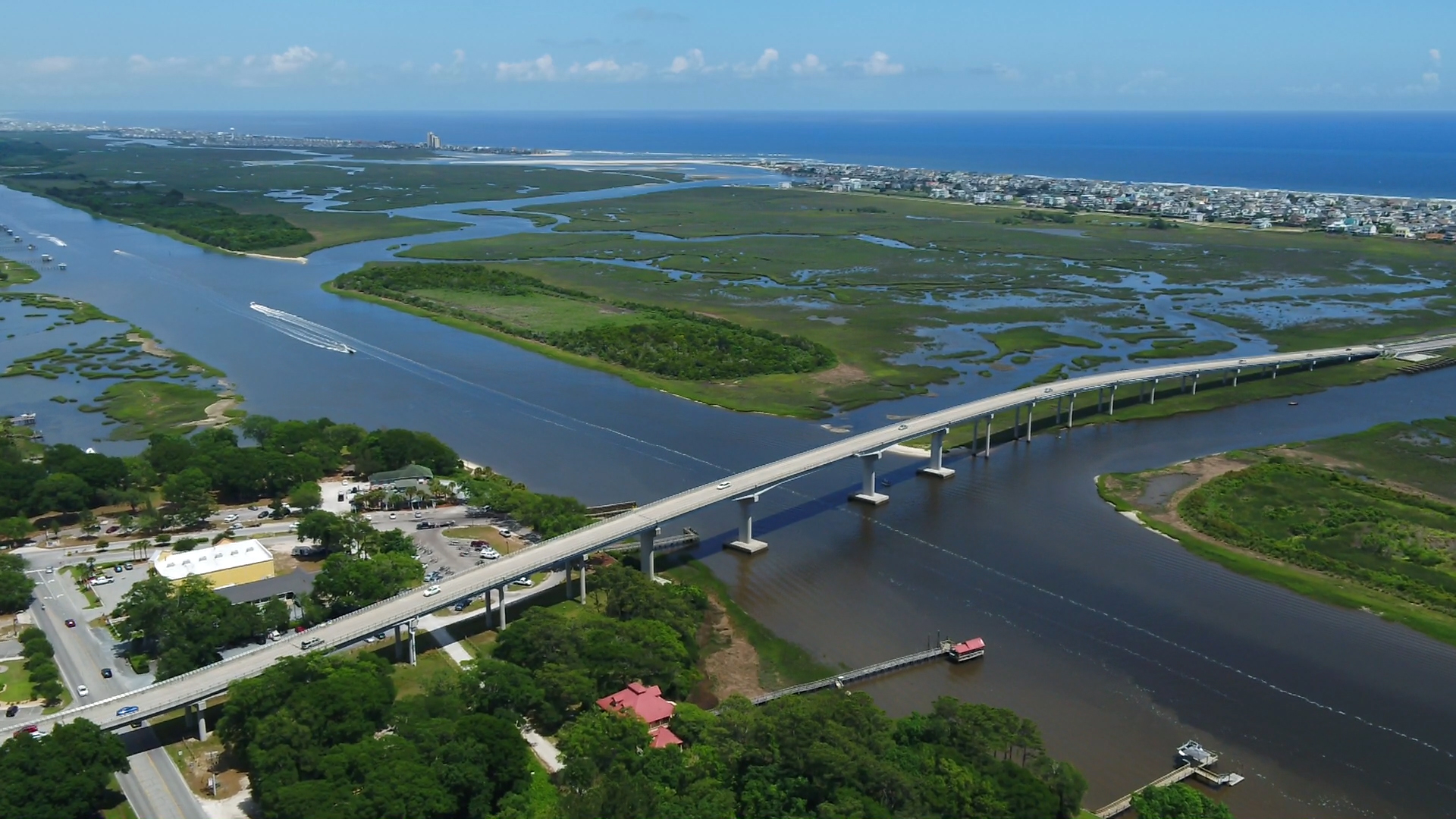 Book Sea Trail Vacation Rentals
We had a great time at Sea Trail Resort, the golf was great each day and the villa was spacious and clean. The group is already talking about a return trip in the spring.
John Taylor
17:20 26 Sep 22
The rooms were very clean when we arrived. There were plenty of items in the condo that made our stay feel like being at home. The location was awesome as we were a short drive to the beach. It's also a fairly easy drive to get to places like Myrtle Beach if you wanted to go there for the day for

...

fun. The pools were clean and refreshing. The restaurant at the activity center rivaled any restaurant around. It was seriously one of our best meals. This was our first time staying at here and we will be staying here again in the future. Sunset Beach is by far one of the nicest beaches I've ever been to. I highly recommend.

read more
Mike Charles
18:56 16 Sep 22
Our villa was fantastic! We had an awesome time there. It is great when you can put 16 women in one place and none of them complained about a single thing 🙂
Patsy Barnhardt
20:15 12 Sep 22
Very comfortable place, the mini-suite layout of the second room really adds a lot of character and space. Carpet and furniture are all updated and clean.Only small downside is that there is a swimming pool right across the parking lot from the building, yet it was not available to renters

...

(owners only). The kids ran to it the first day but walked back disappointed after they ran into a locked gate.

read more
Cesar Calix
12:51 02 Sep 22
We rented through VRBO. The condo was very lovely and very close to a pool. We loved our stay. But it was on the 3rd level of the building. No elevator access. We would have preferred a condo with easier access.
Barb Whetstsone
21:44 16 Aug 22
We absolutely loved this resort. Our kids continue to ask when we are going back! We stayed here with our family and another family. We stayed in unit 17D (Lower Level) and also had the mini suite. We had our elderly grandparents over for a dinner and they were still comfortable! We are already

...

considering booking for next year because it was perfect for our family. So much space. Loved how the bathrooms were in the room. Cleanest place I've ever rented, seriously! You guys are doing a GREAT job!!The resort is so cute and perfect for kids. Lots of walking/biking space! Bring the kids a scooter or bike! They have a library and little chapel you can go to have quiet time and pray. Probably my favorite place I've ever stayed!

read more
Karla Bryant
18:17 04 Aug 22
Our condo definitely needed some TLC. One of the hairdryers was broken; the top rack of the dishwasher was broken; the glass tabletop was not attached, posing a safety hazard; and there were holes in the screen on the porch. Also, the beds were advertised as queen beds. They were definitely not!

...

Though the unit slept 8, only 6 towels were provided and no hand towels. We really enjoyed the pool and hot tub, but really wished they would have been open later than 8:00. Also, the Tiki bar at the pool was never open all week long. Overall, it is a nice resort and we would probably stay again, but would try to get a unit closer to the pool/activity center.

read more
Courtney Walters
01:35 03 Aug 22
This is a very beautiful place and we had such a great time! Pools are really nice too! We also ate at the house Restaurant and it was pretty good as well.There was a couple things pertaining our condo that I wasn't overly excited about.How electricity went out two times while we were there and

...

the first time it was out for a few hours. That was a major inconvenience for us because everybody was Coming for dinner and we couldn't have our dinner plans because we didn't have electricity to cook. So we had to go out and spend money.Another thing was that the floors and carpets were absolutely disgusting. On the floor made our feet black no matter how many times we swept it it just must not have been mopped in a very very long time.The beds were also very uncomfortable. So we didn't get much sleep,Shower heads also sucked Especially when you had to work so hard to get the sand off from the beach! Showers took longer than usual because Showerheads didn't barely have any water pressure and we're old and outdated.Condo was so cute n decorated so nice tho. We really did have an amazing time and made a lot of good memories. And although there was a few minor inconveniences it really didn't put a damper on our stay besides the electricity issue.We were so close to the beach and it was also super convenient that there was a dollar store like three minutes from the condo!We would come back for sure!

read more
Brittany Veney
00:54 30 Jul 22
The Staff was very helpful and informative throughout our stay. The condo was very clean and spacious. Great location, quiet and relaxing and just a few miles from the beach and several restaurants. The activity center was just a short walk from the condo. The kitchen could use a few additional

...

amenities for cooking purposes.The Leviner Family enjoyed our stay at Club Villas!

read more
Terri Leviner
13:31 28 Jul 22
Place was a little smaller than expected, but still very comfortable, ceiling fans in every room was a plus. Well equipped kitchen, with the beach a daily 1.5 miles away. We enjoyed the screened.in porch during the evening hours. Very relaxed and friendly neighborhood. You will enjoy your stay

...

here. My family and I had a great stay.

read more
Michael Green
21:13 11 Jul 22
We had a condo in Royal Poste, it was perfect with 2 beds, 2 baths! Very clean and cozy. We especially enjoyed our morning coffee on the screened porch!We only made it to the activity center to sit at the pool for a few hours and enjoyed a couple of cocktails. Excellent service at the bar.
karen Vincolo baca
22:05 07 Jul 22
Very nice place. Family of 5 and very comfortable staying there. There were more than enough kitchen supplies to cook. Location was perfect..very close to the beach, Calabash and South Carolina. We used the indoor pool one day because it was raining. It was on the small side as far as in-ground

...

pools go but we still gad fun. We would definitely recommend it!

read more
Leslie Chew
23:06 05 Jul 22
Great place to stay and golf. Will definitely return, great rate! Isn't the masters but the courses are in great shape and very fun! Greens rolled very well!
BeanChop S
19:28 05 Jul 22
Great location for the beach. Unit was clean, but the sofa had seen better days! If you prefer a full size towel when bathing, bring your own! Staff at check-in was not friendly nor was she knowledgeable about things to do in the area. Overall everything was good.
Lori Resendiz
19:15 05 Jul 22
Great place for a family get together. Very nice home with plenty of room. All four bedrooms had access to a bathroom. Nice screened in back porch has view of small lake.enjoyed access to the Activity Center, which includes a indoor and outdoor pool. Stores and restaurants close. within

...

walking distance or short car drive. Sunset beach is also just a short drive. Very nice beach and a hit with our grandkids.

read more
John Creer
19:09 05 Jul 22
Sea Trail is a very scenic and tranquil resort. Our accommodations were immaculate, well appointed and very comfortable. We stayed in Champions 3509, a 2 bedroom 2 bath.
Fred and Jennifer Kersh
15:54 30 Jun 22
Our stay was enjoyable. Arrival and departure logistical updates provided us with all the information that we needed The unit was clean and ready for us. The only issue was the dryer. The heating element was not working. Beds were little hard for my liking Access to Sunset beach was less than a

...

mile away. Ample parking available. Rating 4.8 out of a 5.0

read more
Steven Wilson
21:05 27 Jun 22
Beautiful condo with every convenience we could ask for! Impeccably clean, comfortable, and spacious. Check in/office team we're quickly responsive and very helpful.Close to the most beautiful beach, and we also used the super-clean on-site pool and ate at House's place twice. So good.Booking

...

again for our next vacation!

read more
Sam Heckle
17:30 27 Jun 22
Had a really good experience with the condo and process. Condo was very clean. Looked better than the pictures online. The outside of the condo and gold courses were landscaped and looked nice. The village activity center was good, the pool was clean. The indoor pool was shut down as was the hot

...

tub. That was not an issue for our family though. The restaurant and the pool snack area was closed the days we were there. I believe the restaurant is only open Thurs-Sun?The place had a very laid back vibe. It seemed very family friendly. I did not worry about going to my car of a night as I have with other beach areas.I really liked that all of the TVs were Roku TVs in the unit we stayed in. That was a bonus with kids. My only complaint, which will not deter us from booking again, was that the beds were uncomfortable. It could be that I am used to a different kind of mattress.

read more
Angela Hammonds-Jones
19:16 13 Jun 22
Played the Maples course that was in good shape. The price is excellent and the course presents a good challenge for the average golfer. The greens are slow but true.
Paul Gallagher
15:35 06 Jun 22
Our first floor condo was terrific.It was so centrally located close to the pool and the restaurant. The grounds are gorgeous.The beds and furniture were so comfortable.We feel that we need to mention several possible improvements.1. Due to reading a review, we knew to bring our own pillows.

...

The furnished pillows were terrible.2. Another reviewer mentioned that instructions needed to be written out for utilizing the TV. That was so right on. I have used quite a few cable/antenna systems, and I have never seen anything like this one. We never could "break the code" to locate a network3. Everything seemed to be sparkling clean, with one exception: after a shower in the 2nd bath, I forgot to have my shower shoes nearby and walked to the master bath room. I started to put my shoes on, and my feet were filthy. So the floors need some attention.4. a note for a little bit of maintenance. The flapper mechanism inside the toilet tank in the guest bedroom is worn. I lifted the lid twice to adjust manually after noticing that the water kept on running trying to fill.These are minor items that the owner needs to know. With all of this said, without a doubt, we would gladly rent this unit again. We thank all of you for your hospitality and congratulations on having a nice, roomy, well laid-out condo.

read more
Bill Wilhelm
11:39 31 May 22
Great location, the unit was large and perfect for our family of 5. Plenty of room! We stayed at Sea Trail 2. Huge tv in the family room. We enjoyed the pool too! I highly recommend.
Josie Thompson
13:11 11 May 22
Overall a positive experience. This is not our first time staying at a Seat Trail condo. It is close to the golf course we play, this time we did not play any onsite here. My only issue, and maybe a result of the times we are in, but our activity center was not open as supposed to be for 7:00 am on

...

our last day. We had breakfast included, and as a result rushed us to get a bite to eat elsewhere and still make our 8:00 am tee time.

read more
We enjoyed a 2 week stay here. The only thing that could have been better was the weather. We will definitely return next year for an extended stay!3/1/22 - 3/31/22 This year we stayed a month at Sea Trail. The condo was clean and had everything we needed for our stay. Don't hesitate to book your

...

vacation here!

read more
Sandy VanGiesen
17:58 04 Apr 22
The staff were great. The location was greatThe only complaint I have is the $75.00 early check in. Our room was ready so I didn't get why we were charged. I would definitely go back to SeaTrail Resort Villa's
Edward Weisenburger
17:21 04 Apr 22
Our unit was perfect. Everything worked properly. Decoration were very nice (definitely a woman's touch). And yes we would stay again if we were playing golf in the area.Breakfast buffet was great. Changed each day to offer variety. Staff was very attentive.
Rich Harris
16:45 04 Apr 22
Stayed at Sea trail Villas from 2/25/22 thru 3/5/22. Myself and twelve friends were in NC for a well deserved golf trip. Our accommodations at Sea Trail were awesome. I can't say thank you enough to Kathy Nobles and her staff for the great job they did in seeing to our needs and taking care of any

...

problems we had. Thanks Kathy for all your help, look forward to seeing you all next year.

read more
John Baugh
00:15 31 Mar 22
Excellent vacation stay! Stayed in a 1BR Villa. More than enough room for the two of us. The kitchen was well stocked, and had just about anything you would need to cook in the unit, which we did alot of. Bathroom was very large and had a nice large closet for our clothes to hang. We were on

...

the 2nd floor, unit had a ground floor entrance with about 13 stairs. Would recommend this to 2-4 people.

read more
Dennis Higgins
16:47 08 Mar 22
We very much enjoyed our condo - Champions 3520 - and stay at Sea Trail resort in Sunset Beach NC. We were there for 6 days at the end of February, 2022. The one bedroom unit was light and airy, with a beach decor - wall hangings of sailboats and fish. The furnishings were comfortable. The condo

...

was well equipped - large refrigerator, washer/dryer - and in good shape. We actually extended our stay because we were enjoying ourselves. The unit has a nice deck overlooking the tenth fairway. As a third floor unit, having an elevator was a real plus. The beach is a short drive away. We swam in the indoor pool and played golf.

read more
Jeffrey Riddel
17:08 28 Feb 22
We had a wonderful stay here. The place is clean, bright, comfy, decorated so cute and has easy access to everything you need. We made an error on our booking and management fixed it and jumped in late at night to accomodate us with such ease and speed. It was amazing and lifesaving as we had been

...

travelling a long time at that point. We are very grateful and had a wonderful time visiting the beach and exploring the area.

read more
Nettie Cicon
17:02 23 Feb 22
We've visited Sea Trail many times. Where most of the accommodations have been pleasant, this Villa, was by far, the best. There was more than enough space, it was well maintained and comfortably appointed. We only wish that we had more time to spend there.
Rocky Kent
16:10 24 Jan 22
Welcome to Sea Trail!
Sea Trail Resort Villas are located just north of Myrtle Beach and just south of Wilmington in beautiful Sunset Beach, NC. This 2600 acre property boasts three championship caliber golf courses and is only 1.5 miles from the beautiful barrier island beaches. The property is great for families, couples and traveling golfers looking for a relaxing getaway in the Carolina Coast.
With just a short bike ride or drive to the beach, these one to four-bedroom villas have well-appointed kitchens, FREE WI-FI, access to the Village Activity Center Pools, (Indoor & Outdoor), and Jacuzzi (hours may vary seasonally). Each unit features a screened porch or balcony view of one of the three onsite Championship Golf Courses or the Resort grounds.