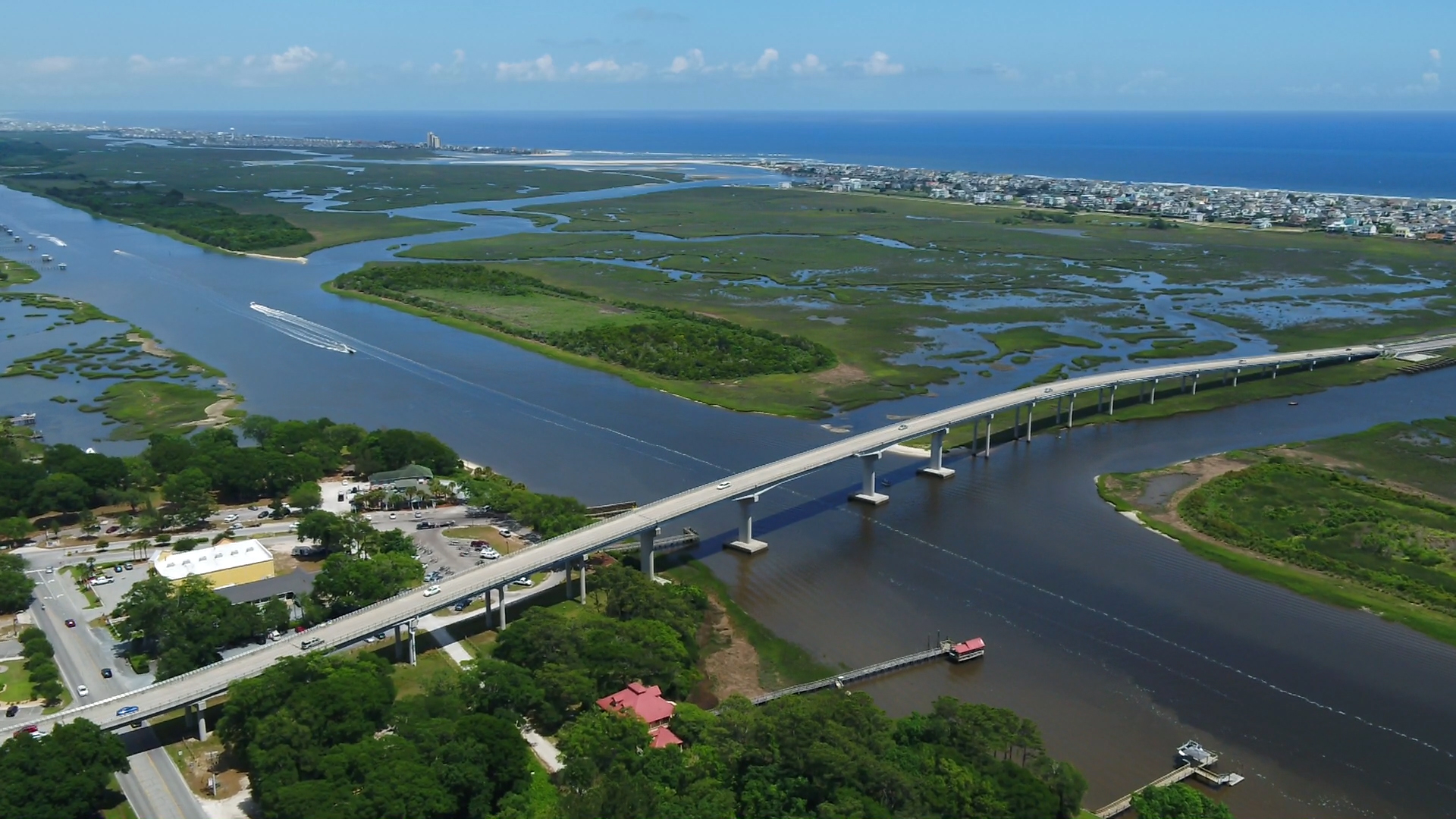 Sea Trail Villas and Convention Center
Had a lovely time staying a Sea Trails. There was a little bit of an issue with our original condo and they had to move our rental before we arrived. But the staff at Sea Trails were helpful about getting us switched and we had a lovely time. We have friends in the area (but their house isn't large

...

enough for us to stay with them) and it's really nice to rent a place so close.

read more
It was in a great location and it was fairly clean. We did have a problem with ants that they did try to take care of but we fought for the 4 days that we were there. Unit #248 needs to have the appliances upgraded and the tile floors replaced.
William Hutchins
23:10 27 Jul 23
Absolutely gorgeous facility. All amenities were close to our room. The location is perfectly positioned for traveling to sunset beach. The beaches are much nicer than myrtle. The Staff were extremely friendly, we enjoyed the restaurant inside the club house, as well as the pool. Highly recommended
Britt Rudisill
22:57 08 Jul 23
Beautiful place and easy location to the beach. The beds could use an upgrade they were pretty uncomfortable. Once we arrived to check in we were asked to wait that the person who would check us in went to walk their dog. Once they came back we were told we just go to the villa we weren't given a

...

map or any other instructions or welcome packet or any information for the pool area. Could use a few more towels and wash clothes for the amount of people that are able to accommodate the villa.

read more
Amanda Stepney
13:43 04 Jul 23
The 4BR villa was perfect for all 7 golfers. The only negative was the clothes dryer would not heat up so it was useless. The unit could use some updating (paint, carpet, etc.) but it was comfortable none the less.**Update w/ New Review**We stayed in the same condo (9D) for another golf trip.

...

It's been three years since we were here, and I will say some effort has been made to get things updated a bit. New paint and I believe some new kitchen appliances have been added. The clothes washer and dryer both worked great; however, there's still a few more things needed. The main one is the carpet in the bedrooms is badly stained and worn. The living room furniture is worn as well and could use an update. A regular visit from an exterminator wouldn't hurt since I did have to kill one large cockroach that bolted from the kitchen. Finally, get a cleaning crew that does windows, the sliding glass doors that lead out to the back porch haven't been cleaned in some time. There were only six of us this time but the layout of this condo is great, and it's one of the only ones I've found that has two queen beds and a bathroom in each of the four bedrooms. With some further updates and some additional cleaning, this would be a wonderful place.

read more
Steve Kelley
12:46 20 Jun 23
Our condo was easy to find and close to the courses and restaurants that we wanted. Parking was limited but It was clean and fairly well equipped. I cook most meals and couldn't always use more pans and quality knives. Knowing this to be the case with most condos I pack my own. We will be staying

...

again on future trips.

read more
Joe Tennant
20:34 19 Jun 23
Even though the weather was horrible for Memorial weekend we still enjoyed our stay! The pots and pans are ready to be replaced and hard to cook on but other than that it was amazing!
Kimberly Ewings
22:45 05 Jun 23
We enjoyed our stay, however, the condo was a little tired. The cleaning crew could have done a better job before we arrived. The kitchen could have been stocked with better quality implements; we had to purchase a can opener and a peeler.The condo is in the 17th hole and it was enjoyable watching

...

the golfers and the many birds. It's convenient to everything in the area.The beautiful pool and Houses restaurant were a great plus.We did have a few minor issues during our 3 month stay but they were addressed immediately. We would stay again if the unit was updated.

read more
We stayed at Sea trail villas and everything was great. We played at all three golf courses and enjoyed every minute. I wish the weather would have been a bit better on Friday, but aside from that, we go again. Great experience.
John Zurita
00:28 23 May 23
The Condos were nice and they were clean. Service and contact with staff was great! Had up; to date info for check-in and area amenities. The rooms suited our golf group of 16 in two (4) bedroom condos.
Charles Miller
15:50 09 May 23
Everything was excellent! Rooms were clean and airy. The only thing that prevents 5 stars is more fresh towels and toilet paper. This was not a dealbreaker; still loved it!
Mark McGregor
22:49 24 Apr 23
This was a golf trip for 4 guys. The accommodations were perfect. Location was great since we were playing the Sea Trail courses. The courses, however, were another story. Weather was great but there were too many places on every hole that had little or no grass and hard a pavement. Plus the pace

...

of play is not monitored or managed at all. One round took over 5 hours and the next day the back 9 took 2 1/2 hours.

read more
Thomas Wood
20:33 17 Apr 23
Overall a positive experience. This is not our first time staying at a Seat Trail condo. It is close to the golf course we play, this time we did not play any onsite here. My only issue, and maybe a result of the times we are in, but our activity center was not open as supposed to be for 7:00 am on

...

our last day. We had breakfast included, and as a result rushed us to get a bite to eat elsewhere and still make our 8:00 am tee time.

read more
Accommodations were updated and clean. Great location and company provided useful information via text messages of the area. Would definitely stay here again.
Todd Adamski
11:29 28 Mar 23
Great location nice people on staff very friendly. Indoor pool and Hot Tub need a lot of work and care, our unit 23A could use new couch and love seat other than that great stay
Daniel Fitzgerald
23:44 27 Mar 23
Beautiful condo with every convenience we could ask for! Impeccably clean, comfortable, and spacious. Check in/office team we're quickly responsive and very helpful.Close to the most beautiful beach, and we also used the super-clean on-site pool and ate at House's place twice. So good.Booking

...

again for our next vacation!

read more
Sam Heckle
22:59 27 Mar 23
The process was smooth, wish the emails and text prior to arrival were accurate. Those say you must check in at the community room but following email response say that we don't have to do that. Plus the emails and text stated they would send the access code 1-3 but when asked the people at the

...

community room it was 1-4a-Nice clean rooms - could use a little spackle and paint - would rent again

read more
Chris Urbaniak
21:38 27 Mar 23
We visited Sea Trail for the month of February. The place we rented in The Champions worked out well for our needs. I would definitely rent there again. Alot of friendly people!!
Tina Tunno
13:41 21 Mar 23
Sea Trail is a beautiful place to stay and enjoy a round of golf or two. We had zero issues with the rooms and check in was a breeze. Definitely would stay again. I only wish we had been more aware of the laundry policy as in needing to wash your towels or reuse daily.
Jeff Rymer
14:30 14 Mar 23
Everything was fine based on our needs. 4 bedrooms with 2 beds each and 4 bathrooms for 8 guys was good. We had two similar condos within 50 yards of each other for our group of 16. Hopefully we can do that every year moving forward. We have stayed other places that offer daily housekeeping, but

...

it's not a big deal that we don't have it we all adapt. We washed towels a few times using the washer and dryer provided.We will stay again.

read more
Randy Highlands
13:17 06 Mar 23
Sea Trails Resort is lovely . Fantastic location, accommodating staff, and great amenities. Club Villa Townhouse was very spacious and bright. We really enjoyed our stay at Sea trail Club Villa 20A and will be back.
Màrtin Weaver
18:17 25 Feb 23
Loved our stay at Unit 20A on Clubhouse Road...the place was clean and layout is great...we had a group of 10 and everyone was comfortable...the unit exceeded our expectations...
Kevin Livelsberger
14:58 17 Jan 23
Welcome to Sea Trail!
Sea Trail Resort Villas are located just north of Myrtle Beach and just south of Wilmington in beautiful Sunset Beach, NC. This 2600 acre property boasts three championship caliber golf courses and is only 1.5 miles from the beautiful barrier island beaches. The property is great for families, couples and traveling golfers looking for a relaxing getaway in the Carolina Coast.
With just a short bike ride or drive to the beach, these one to four-bedroom villas have well-appointed kitchens, FREE WI-FI, access to the Village Activity Center Pools, (Indoor & Outdoor), and Jacuzzi (hours may vary seasonally). Each unit features a screened porch or balcony view of one of the three onsite Championship Golf Courses or the Resort grounds.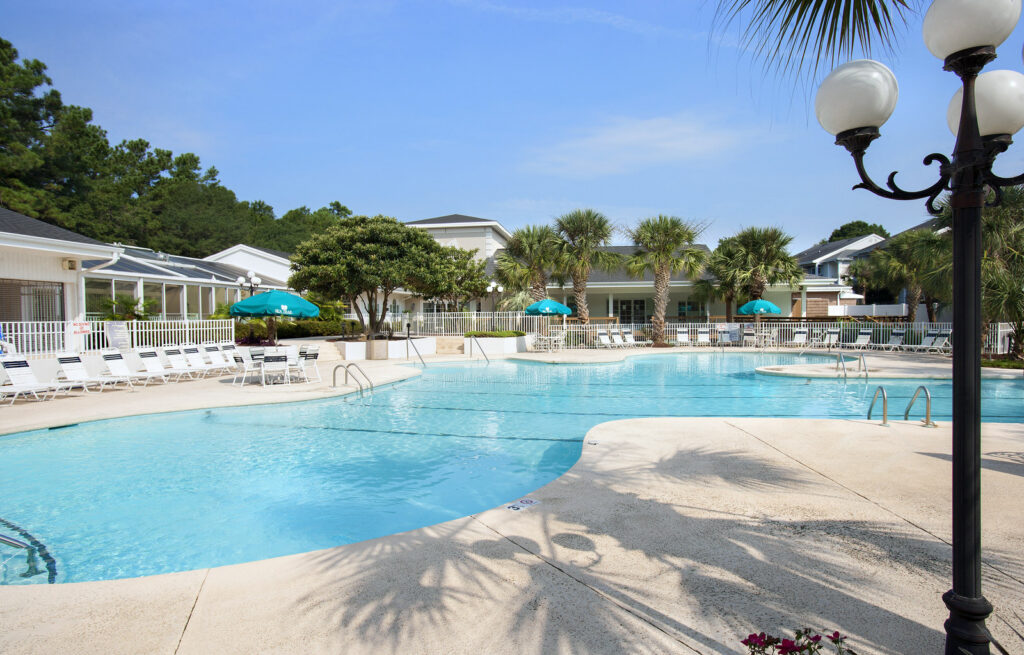 View Properties
Choose from 6 different properties inside Sea Trail Resort.
Sea Trail Convention Center
Sea Trail Convention Center is undergoing a restoration project that will bring life back into Sea Trail Resort